Did you know that over 60% of organic traffic comes from search engines and only 10% from social media?
Nowadays, people are increasingly using the online environment to obtain information about certain aspects, find information or make purchases. And this happens most often in search engines, and more specifically in Google.
Very few people use social media to get information or make a purchase.
We're all looking for answers on Google. In addition, on Google we make product comparisons, inform ourselves about specific situations or problems we face or search for products we need, depending on our needs.
In order for this to happen, i.e. to get exactly the answer we are looking for, the pages that show us the right answer according to our query are optimized for SEO.
What does SEO optimization mean and how does it work?
While this seems like a rather technical strategy, SEO actually has an unexpected purpose, namely attention to the end user. More precisely, thanks to SEO optimization, the user gets the best browsing experience in the search engine.
SEO optimization is therefore performed to help the user reach the exact site they are looking for by analyzing the intent of the query made on Google search engine and providing exactly the right answer that the user is looking for.
If you are wondering about SEO optimization what does it mean, it is really a strategy that brings the right traffic to your company website if done correctly so it is one of the most effective ways to reach the customer in the case of your business and bring them to your website.
What is SEO?
SEO, which is short for Search Engine Optimization, refers to the optimization of a website in order to provide relevant answers according to the user's query, using the content of the website, but also technical specifications, as per Google's policy.
Google takes into account and analyzes user behavior with robots called crawlers, and also provides web developers with guidelines and rules that must be applied to their website in order for it to appear in search engine results. search when a user asks a specific query.
Google's bots analyze information from millions of sources on the Internet, and depending on the SEO optimization done by those sites, Google "decides" which information is most relevant to the user for each type of query.
This is only possible for those sites that have included their SEO optimization strategy.
Pages that are not SEO optimized cannot be found by Google's crawlers, so there is a risk that a page, even if it is relevant to display for a particular query, will not be displayed because it has not been SEO optimized view.
Basically, SEO optimization refers to all those techniques and strategies that a website uses to "tell" Google what the website contains, which in turn will give the user exactly what they need when they type certain phrases into Google search.
This is beneficial both for the user and for any company that wants to bring the client they are actually looking for to their website.
How to optimize your website for SEO from scratch?
To understand why you should optimize your site from an SEO standpoint, it's good to understand how Google works.
To make it as simple as possible, imagine that you want to search for some information at this point. Go to Google and type "seo website optimization" for example.
Well, at this point in the SERP (Search Engine Result Page) a great many results will be displayed, possibly hundreds or even millions. Of all these results, only the first ones are the most relevant to your query, specifically the ones on the first page.
It has been proven that very few people take into account the answers from the SERPs on page 2 or 3, and the rest are excluded.
But to get the first results that people will always click knowing that Google does a pretty good analysis of website content and trust this aspect, you need to optimize your website content very well and do all the technical implementations as Google presents them in the official documentation. Official information can be found here.
So, in order to optimize your website from scratch for SEO, you must first understand how the Google algorithm works, i.e. according to what criteria it analyzes the website, but also understand the user's intentions very well in order to be able to give him the exact answer he needs.
If you keep these two things in mind, in the first phase you will be displayed by Google in the first SERP results.
The main goals that should be guided by the seo strategy
As I said at the beginning, Google considers user experience and content relevance when deciding whether a site "deserves" to appear in the top positions of the SERPs.
To make sure you keep these things in mind and that your website ranks first on Google, here are the goals to aim for in your strategy.
Maximizing page display speed
This goal basically refers to the set of standards that Google currently uses to assess whether a page is relevant to the user and will provide the best user experience.
For this, you need to consider loading content in less than five seconds, because a page that loads very hard will create an unpleasant user experience, and this will cause the user to leave the site quickly.
Mobile-friendly website
According to some statistics, more than 70% of website traffic comes from mobile devices, which means that if your website is not optimized for mobile devices, you may lose your SERP and customer ranking.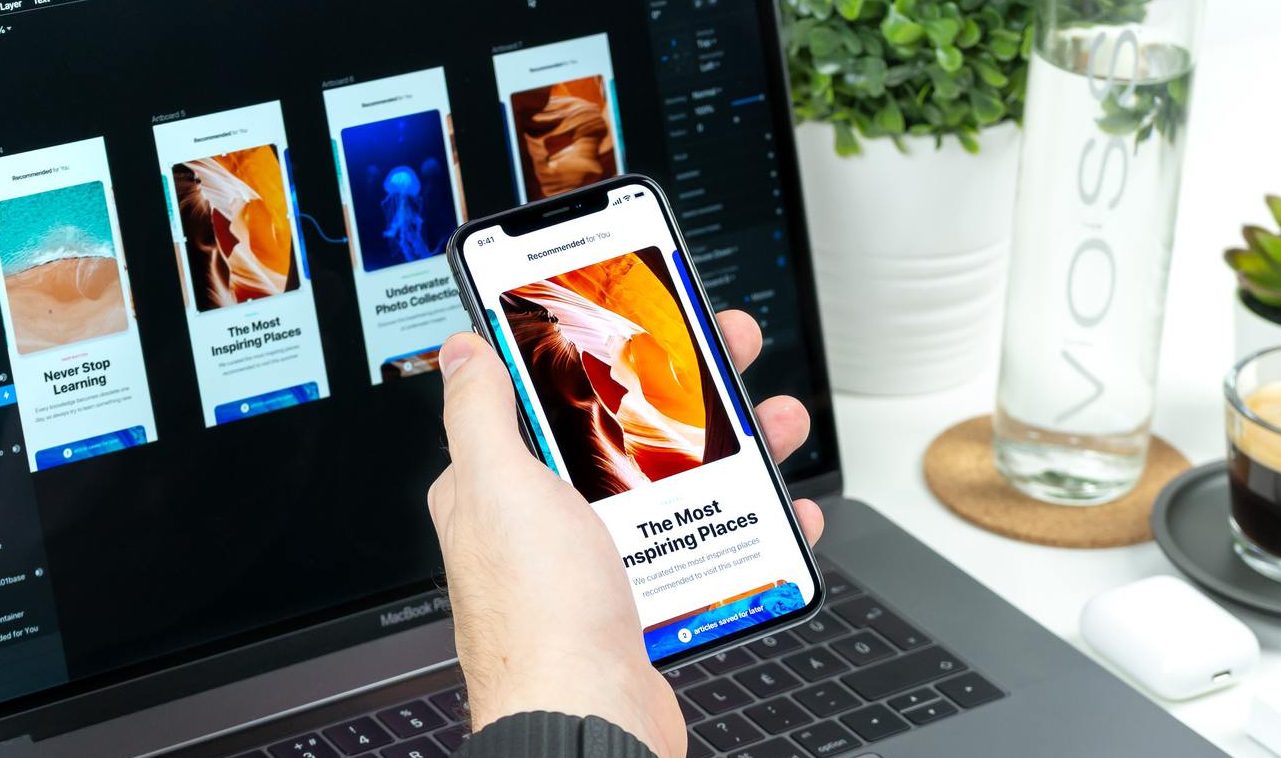 Bounce rate reduction
Bounce rate refers to those users who came to your site but did not stay to browse it, but left immediately. This is mainly due to misused keywords, inappropriate or low-quality content, but also the whole experience offered on the site, such as clumsy loading, overly complex architecture, etc.
To avoid and reduce this bounce rate, it's important to only use keywords related to your products and services on every page of your website, and to provide as much quality and complete content as possible.
Opt to make your site as simple and intuitive as possible, which is easy to navigate.
Well-applied SEO and marketing techniques
For example, URLs that contain a lot of symbols and numbers are no longer relevant and don't help your SEO strategy.
So use friendly URLs where you put both relevant words for each page that express exactly what the user might find on each page of your site.
Another thing to watch out for is keywords that should be used appropriately and not abused to fool the search engine. This may work in the short term, but in the long term you may be penalized by Google.
Do not forget to apply the best practices recommended by Google on each subpage of your website, both from the technical side and marketing methods that will attract the attention of visitors and make them stay on the site as long as possible – your
Consolidation of power
After achieving all these goals, there is only one thing left for you, which is to increase the authority of your website. You can do this by creating a link building strategy, which we'll talk about right away.
Types of SEO optimization
The SEO strategy is divided into two components, namely, on-site page optimization and external recommendations (made by other sites) to your site, i.e. on-page SEO and off-page SEO.
Let's see why you need to consider it when you want to optimize your website from an SEO point of view, considering both strategies. In SEO, it is necessary to use both strategies if you really want to get results, because only together they really make up an entire SEO strategy that brings the desired results.
On-page seo optimization
On-page SEO optimization refers to all the strategies you use on your website to optimize your website from an SEO point of view, using keywords relevant to your business as well as technical features that Google takes into account when sending its robots to analyze your website .
So, in Seo on Page, you have to consider all these things:
Finding the most relevant keywords for the products or services you offer;
Entering keywords into pages that express answers to this query;
Creating relevant URLs for each page of your site;
Content that is as valuable and relevant to the user as possible;
image optimization;
Optimization of HTML elements: meta title, meta description and headers optimized for seo;
Using friendly and relevant URLs for every page on your site;
Creating internal links between the pages of your website;
Site security.
SEO beyond page optimization
Once you've completed your on-page optimization, you can move on to the next step in your SEO strategy, which is off-page SEO optimization.
This helps your website increase its authority with backlinks. These backlinks can be obtained by creating content on external sites that link back to your site.
Basically, they are seen by Google as a kind of authoritative site recommendations for your site. This strategy basically tells Google that you are a trustworthy site and that you have relevant and valuable content for the user.
You may find some sites that talk about pages on your site whose authority you want to increase, but for the most part these referrals in USA are paid.
So you need to create a complete link building strategy every month by creating content relevant to the services or products you offer where you insert links to your website or some pages you want to gain more authority.
We recommend only focusing on those sites that already have a very good domain rating so that you can move from its authority to your site.
Optimization of internal linking
The internal linking strategy is part of the on-page SEO strategy and is both beneficial to the user and helps Google understand the relationship between some pages on your site and others.
In this way, Google gets an idea of ​​the entire structure of your site and can establish a hierarchy between highly relevant and less valuable pages.
An internal link is basically any type of link that goes from one page on your website to another page on your website.
Let's take an example.
Suppose you wrote a blog article about "marketing strategy", but you also have another blog article that talks about "best marketing books".
Well, if in your first "marketing strategy" article you link to another article on your "best marketing books" blog, because that's what's relevant to that content, you've basically done internal linking.
You can also use this strategy to promote your various products or services in your content, but always remember to only link to pages that are really relevant to that page.
Making successful research sq
Finding the right keywords for your website is one of the most important steps in your SEO strategy. If this step is not done correctly, your entire strategy may not yield the expected results.
Therefore, always choose keywords that very accurately express what your business offers.
Don't use generic words just because they have a high search volume because you will be penalized by Google and you won't be able to reach the first positions in the search results.
Use words that express what is relevant to each page of your site as well as the products or services you offer, even if they have fewer searches.
Don't chase high search volume keywords as they have just as much competition and the chances of you reaching first position on Google with these keywords are minimal.
For example, if you're selling women's genuine leather shoes, don't use the keyword "women's shoes" because it's a general term and can refer to several materials.
Therefore, your site that only contains genuine leather shoes will not be considered relevant by Google.
Types of keywords
Another thing you need to know about keywords is that they come in several types and you need to use each one on the relevant pages depending on the intent of that query.
For example, informative keywords will only be relevant for informative content, not for selling a product or service.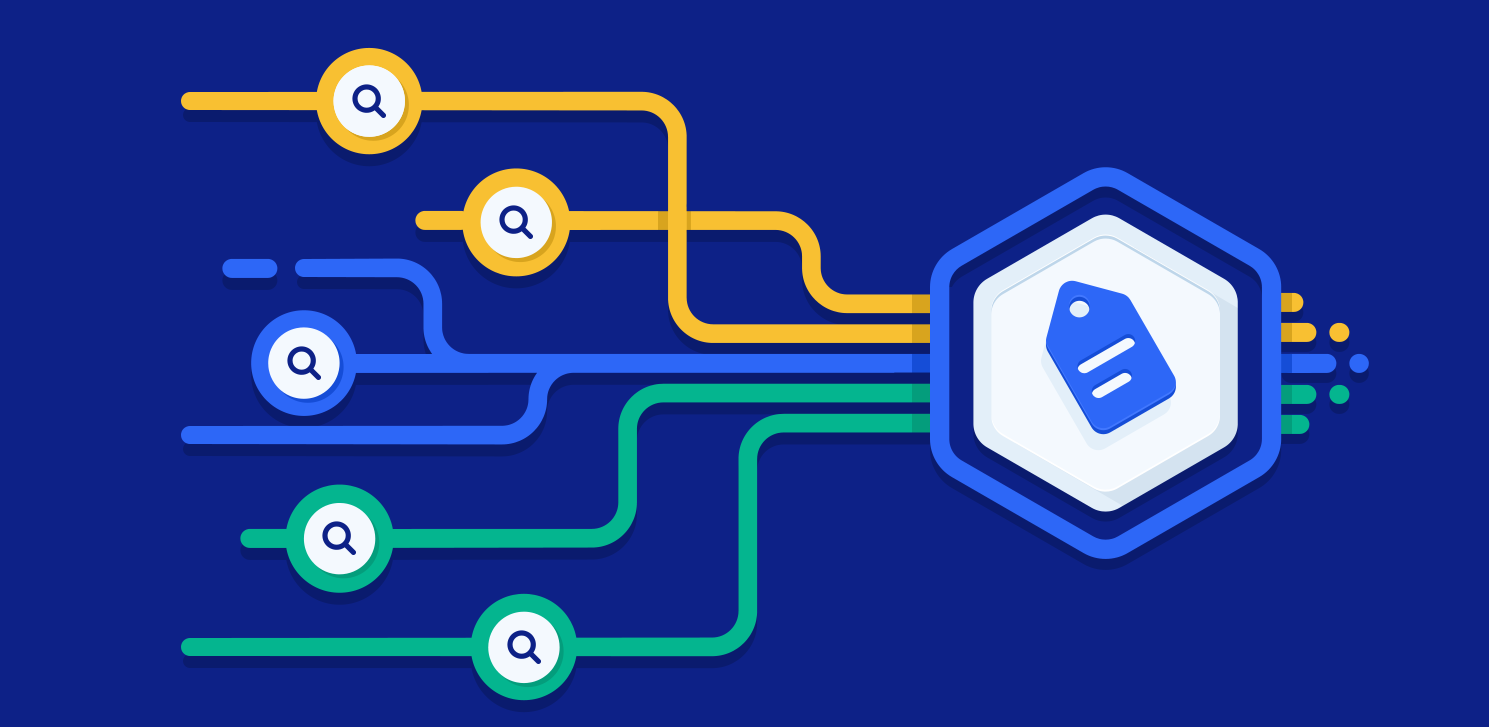 Purchase intent keywords can be used on sales pages and will not be appropriate for blog posts.
Also, include "long tail" keywords in your keyword strategy to best express what is on your website pages. Thanks to this, you will have a very good chance of being visible in the first Google results.
Instead of using the word "red dress", for example, use the phrase "long red strappy evening dress".
Keyword search tools
You can search for keywords using tools such as:
Keyword Planner from Google;
Google Search Console;
Seo Monitor Theme;
ubersuggest;
ahrefs;
moz;
Hello.
SEO optimization of the blog
To optimize your blog's seo, you need to consider two aspects, namely the right keywords for your content, but also the quality of the information you'll be providing through your blog.
So, in the first phase, look for those keywords that are informative and related to what your site has to offer.
Suppose you offer a marketing course.
So you can focus on any content in your blog articles that is related to this field, such as "online promotion methods".
Once you've found your keywords, build a structure around them and start writing a blog post by including the keywords in your content.
Include all kinds of additional information for this article, from images to infographics, stats, and even official sources or videos. Also, add a CTA (call to action) to your marketing course.
Don't forget to give the user the most complete experience possible in every blog post to make sure you get to the top search engine results and that you've created quality content for the user.
SEO optimization on mobile devices
Now that you know that a large proportion of users are on mobile devices, you may realize how important it is to your SEO strategy.
In addition to making the user's entry to an SEO-optimized page enjoyable, the rate of return to an SEO-optimized page has been shown to be significantly better, as has user feedback on the page.
Furthermore, you also benefit from Google when you choose to optimize your site for mobile, as Google gives priority to indexing mobile-optimized sites.
If you don't know if your site is mobile-optimized, you can check this page.
To ensure a pleasant mobile experience for your users, pay special attention to page loading, design elements that perfectly fit mobile devices, use as few popups as possible, and implement mobile speed dial buttons.
If you have a business with a physical location, use a local SEO strategy to get ranked on Google very quickly when users use mobile devices to browse.
How to conduct technical analysis and how to increase website speed?
In order to keep your potential customers on your site for as long as possible, it's important to improve your site's loading speed, whether we're talking about mobile or desktop devices.
It will also help to minimize the bounce rate, i.e. the bounce rate or leave the page very quickly.
Something that will not be well "visible" by Google robots.
Also, no user will have the patience to navigate a site whose pages load very hard or even abruptly.
So, to perform a technical analysis of your site's loading speed on both desktop and mobile devices, use the Google Page Speed ​​Insight tool, which you can access here.
With this tool, you can see how well your site is performing, but also understand where improvement is needed.
Some of the results you'll find with this tool can be hard to understand, especially if you're new to programming, so contact a developer who can help you troubleshoot any issues this tool finds on your site.
Tools and instruments used in website SEO optimization
Since you have to take many aspects into account when optimizing the SEO of your website, we recommend using the tools at your disposal, which are very effective and will help you build a much better strategy, but also have access to relevant data that you can use later.
Here are the tools to use in SEO:
Google Search Console;
Google Analytics;
Google Trends:
Google Ads Keyword Planner;
ahrefs;
Classification;
Screaming Frog SEO;
moz;
Yoast SEO (for WordPress);
XML sitemaps;
Robots.txt file generator.
The price of seo optimization services on the market
As you have already seen, SEO optimization involves a complex strategy and depends on many factors. So when we refer to seo optimization services or agencies and prices, things are not quite precise.
The prices are different, precisely because each company has its own goals, but also the stage of each site is different. In addition, the price may vary depending on the niche, site complexity and competition.
For example, in the case of an online store, optimization is much more complicated than in the case of a service presentation page.
Also, when we are talking about highly competitive niches such as medicine, marketing or IT, the SEO optimization strategy will need to be much more complex to make the site stand out from all competition sites.
So, when you call for such services, all these things will be taken into account to give you a price according to your business.
But to give you a general idea, prices can range from €500 to €2000/month for a lead generation site and €700 to €3000/month for eCommerce sites.
So remember that before pricing your SEO strategy, you need to fully analyze and audit your site in conversation with an SEO specialist.
How long does it take for SEO results to appear and how to speed up indexing of a website/pages?
There are several methods that can be used when talking about SEO strategy.
And while some professionals promise very fast results, they may not use the most comprehensive strategy to achieve the promised results.
So, if you expect quick results, you may suffer some consequences that Google can detect when the correct SEO strategy, i.e. White Hat SEO, is not applied.
This technique is correct and helps to build a solid, long-term business, although it will take at least 6 months to see visible results. Here, a lot depends on the niche, on the stage at which your website and brand are, but also on the competition.
A technique called Black Hat SEO can yield very quick results, but this strategy will affect your site in the long run as it uses certain methods that are not approved by Google.
And when Google detects that, for example, too many keywords were used or they were used incorrectly, it will be able to penalize the site forever.
So in SEO you need to be patient to achieve the best results with the right strategy, even if it takes 6 months or 1 year.
SEO optimization and Google Ads
Before we start talking about this comparison, it's good to understand that SEO is a way of promotion that consistently brings organic, i.e. free, results.
Google Ads is also a way to promote, but it appears in Google results as sponsored, i.e. paid advertising.
To understand this well, just do a Google search and notice that the first SERP results have a message like "ad" or "ad" in front of them.
Well, they are actually sites that paid for promotion and didn't necessarily use SEO.
By using Google Ads, you can appear in the first search engine results, as long as you pay for advertising.
But if your website is properly optimized for SEO, you will always appear in the first results, just below the paid ones, even after implementing your SEO strategy.
So, the difference between SEO and Google ADS is that in SEO you pay only once and enjoy long-term effects, while in the case of Google Ads you will have effects as long as you have active paid campaigns. When they are turned off, you will no longer be the first in the search results.
But these two methods go hand in hand and help generate rich website traffic and increase visibility.
Therefore, it is recommended to optimize your site for SEO in the first phase and enjoy even more traffic and brand growth to use Google Ads. In this way, you will create a very good promotional mix that will lead to faster development and success of your company.
Advantages of SEO optimization
You have probably already seen how SEO is beneficial for your business, but what you have learned so far is very little of what is actually offered to you.
You have many advantages when using SEO in your strategy to drive traffic to your website, and especially when you use it to enhance your promotion strategy in other channels such as social networks or Google Ads.
Here are all the benefits that SEO offers:
Quality of traffic – you attract only those customers who are really interested in your offer;
You develop your brand – thanks to visibility and the fact that you provide high-quality information and content, people will recognize you as a professional and gain more confidence in your brand;
You increase sales and number of customers;
You can reduce promotion costs;
You get constant traffic;
You get conversions much easier;
You are one step ahead of the competition and can stand out from the strategy and high-quality content;
You have a promotion 24/7;
You increase the value of your business and customer trust;
Reduce bounce rate (bounce rate);
You create reliable and lasting relationships with your customers;
You get a very good return on investment (return on investment).
7 SEO optimization strategies for an online store and website
SEO strategy is quite a complex strategy, and while it is done on a site-by-site basis, there are a few common strategies that should be followed and then tailored to your business and the goals you want to achieve.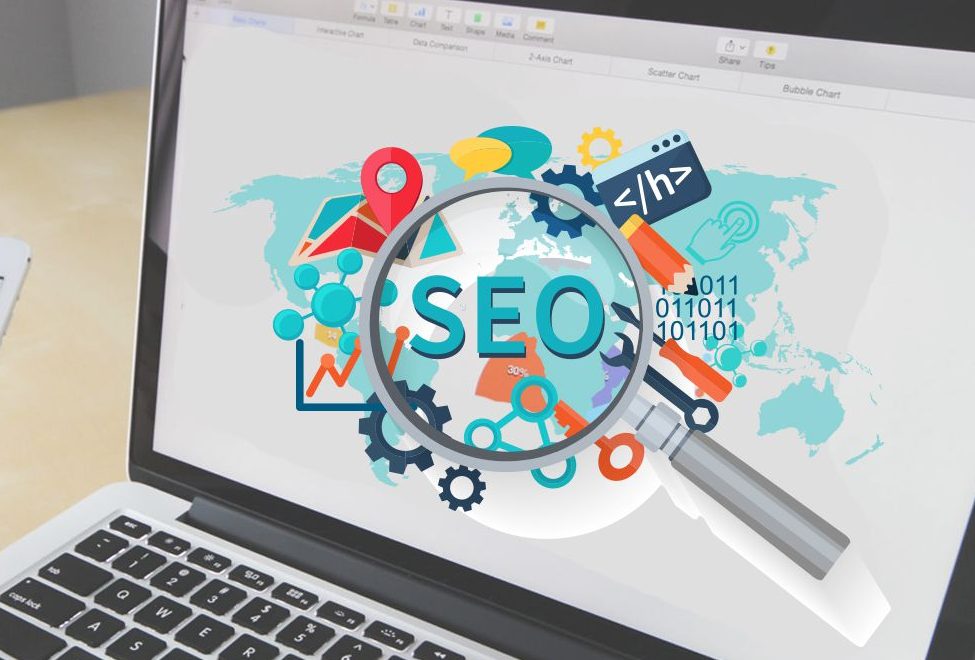 Here are important SEO optimization strategies for your online store or showcase site.
Find relevant keywords
Keywords are the phrases people search for when they want to find certain information or make certain purchases.
To find the most relevant keywords for your business, you need to use the tools we talked about above and choose only those phrases that express your product or service very clearly.
Choose keywords for each subpage of your website and blog posts and divide them so that they are properly spaced and do not overdo it with too many keywords on one page.
Create a quality description
Whether we are talking about a product or service description, it is extremely important for both the user and Google to detect what the page is about.
So try to make your descriptions as high-quality and informative as possible, but also use the right keywords for each product or service. Don't create duplicate content
Duplicate content is text that appears in many places online. more precisely, content that can be found on several sites.
Therefore, it is advisable to create unique content for each page and product on your site. If you are not very good at writing, call in professionals such as content writers or copywriters.
Also, don't use the same keywords on multiple pages of your site to avoid duplicate content.
Whether we are talking about the products in your store or the showcase page, you surely have other suggestions to give the user, so refer to these pages or other similar products using internal links.
– Write really good blog articles
Blog articles help a lot in visibility, but also in building a good relationship with the client and the image of an expert in your niche.
So even if you are an online store, you can cover many topics on your blog that are related to the products or services you sell.
Use informative keywords here to drive traffic to your website and link to products in your store.
Surely you know those pages you go to and you don't find any content or results. Well, these are some dead pages that can affect your site but most importantly your user experience.
Find out what these pages are, whether we are talking about a product or article that no longer exists, or other pages on your site, and redirect them to a similar active page.
Track progress and use the data in other methods of promotion
Thanks to the tools you will use in SEO, you will be able to collect important data about your website users, which you can later use in your promotional strategies, because thanks to them you will get to know your client and his behavior much better.
Now that you know what SEO is and how this type of optimization helps you, all you need to do is start optimizing your website now, whether you want to do it yourself or call an agency.