Nowadays, each of us has a computer or smartphone connected to the Internet. With the advent of the online environment, modern man is offered many benefits to make his life easier, save money and time by communicating through social media.
We are in the age of technology and certainly when we have a problem we quickly do a Google search to find out more details. This online environment, called the Internet, is an educational and information environment where you can easily access news, books, videos, music, photos, games, blogs, vlogs, forums, shopping, social networks, e-commerce, foreign languages, etc.
The purpose of the Internet is to facilitate communication and allow people to quickly access information, no matter where they are. So, since we've talked a bit about the internet, you should know that you need a web browser to access it. Below we will talk about what a web browser is and how many types of browsers are available for use.
1. What is a web browser?
A browser or navigator is software that allows users to access elements such as: text, graphics, videos, music and other information located on a page on the World Wide Web (www.), but also to communicate with the information provider and even they between myself. Basically, it is an application that allows you to browse the Internet and more.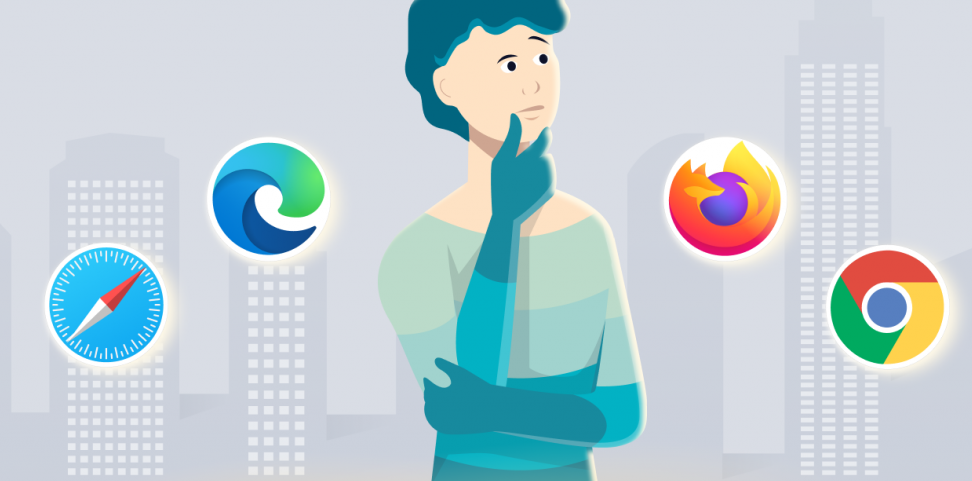 2. How does the web browser work?
The web browser works on the basis of specific protocols that provide a connection between users and Internet resources. The most known protocols of this type are HTTP, HTTPS and FTP.
To use the browser, simply enter the address of the website you want to access in the search bar of the browser. If you don't know exactly what you're looking for, you can use keywords and a search engine (usually Google) will show you a series of results.
3. Types of web browsers
There are several types of browsers, but below are some of the most commonly used browser types. Therefore, it is necessary to create existing browsers and present the pros and cons of each.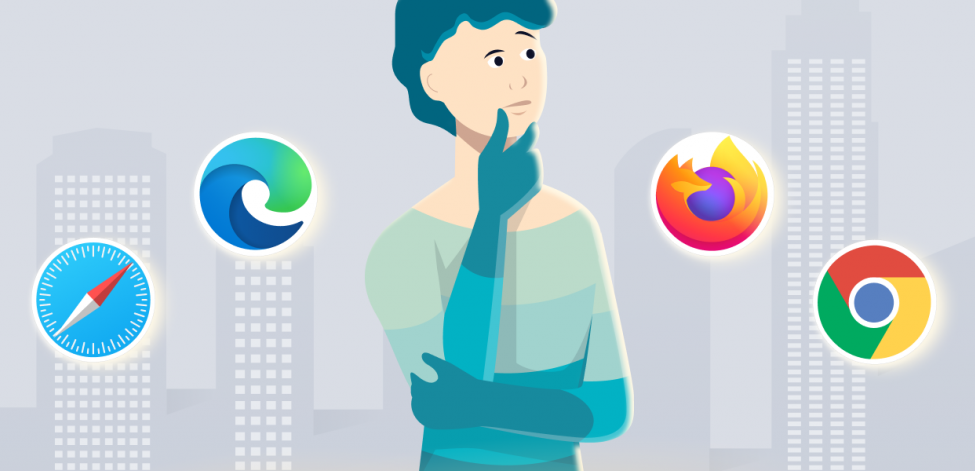 It is currently considered the most popular browser and the fact that it can be synchronized with a Gmail address to save items such as passwords, numbers and names stored in the phone book and history in the cloud means increased usability. It also has a large number of available extensions that are verified by Google, so there is no risk of contracting viruses. The downside is that Google creates an accurate profile about you and places personalized ads.
This browser is enhanced on the privacy side, so it does not allow websites to collect a lot of information about your identity. It can be accessed from both a desktop computer and a phone. Another advantage is that you can access it on the Tor network by installing an add-on.
Opera is developed by the Norwegian company Opera Software. Like Firefox, Opera protects your personal information. It also offers a free VPN for better protection, and the phone version uses very little battery.
Ease of use of social networking sites, especially those focused on communication, is another advantage from the point of view of users.
It was developed by Apple for iOS devices, but has become one of the most used browsers, especially by smartphone users. Like Opera, it uses as little power as possible so your phone's battery uses less. The big advantage of Safari is that it warns you about potentially dangerous sites and has the option to hide your internet browsing traces.
With this browser that comes pre-installed on Windows, you can surf the Internet quickly. It has a do not track option so that your online activity cannot be tracked.
It is considered the safest web browser as it is designed to access dark web sites. However, unlike other navigators, it has lower performance.
Each web browser has its own specifics and it is clear that it is impossible to say which one is the best as it is a subjective decision. However, you can choose the Internet access method that best suits your needs and desires.