Do you want your company's website to be as visible as possible in search engines? Are you attracting traffic that will empty your inventory in no time?
If the answer is yes, then this article is for you.
Optimizing your website for search engines is a complex and dynamic process called SEO.
SEO is an acronym for Search Engine Optimization and involves implementing techniques whose main goal is to increase your search engine rankings.
Although at first glance it may seem like something not very complicated, the process by which a page reaches the first positions in a given search engine is long, but when done professionally, it gives measurable results.
An optimized website generates sales, but over a certain period of time, which may be shorter or longer.
What is SEO and what does it mean?
What is SEO? We refer to the quantitative and qualitative increase in traffic that a site receives from organic results from one search engine or another.
Google's search engine dominates the Romanian market with a coverage of around 95%.
The increase in the number of websites has resulted in the emergence of search engines. From a few million years ago, today there are over 1 billion. An impressive number! Imagine the equally impressive number of products and services that exist around the world, hosted on over a billion websites.
According to siteefy.com, there were 1,139,467,659 websites in August, of which just over 200,000,000 are active. 252,000 websites are created every day, and 175 every minute.
And then it is natural to propose as your goal to be among the first positions in Google.
People spend many hours online. Every day there are millions of inquiries about the products or services they need. And no matter what product or service you sell, there is sure to be a target audience for your category.
When they search online for products or services and enter specific keywords or phrases such as "sports shoes", "wedding dresses", "best psychotherapist in Bucharest", properly optimizing your website by adding quality content, most relevant and attractive titles , meta titles that meet Google's requirements, etc. will push it to first if not first position.
The pages that appear in a search engine after a user enters a query are called Search Results Pages, the acronym is SERP. These pages translate into "ranking", i.e. the results displayed by the search engine.
So what is SEO?
Optimizing the website so that it appears in the top positions in Google ranking based on the searches of the target group in the search engine, which will attract traffic and increase the number of conversions.
How does SEO work and how does it help you?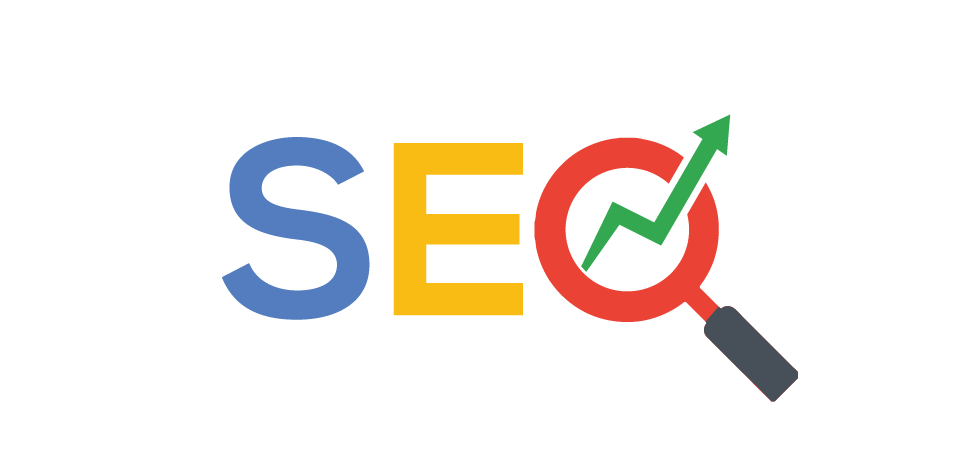 How does the SEO process work?
Let's take the most used search engine, Google. This engine has a crawler, a type of robot that collects information about the content found on the internet. This bot returns information to Google to build an index based on an algorithm that works on hundreds of factors and tries to match the search with the information it finds to provide the best results.
The difference between SEO and paid advertising is that SEO is all about climbing to the top of the search engine organically, and that means you don't have to pay to get to the top.
What do we mean when we say that the SEO process is dynamic?
The answer is simple. The better informed you are about the updates that Google is constantly introducing, the sooner you will adapt, you will be able to make changes ahead of the competition, and maybe even be one step ahead of them, and this will translate into substantial sales.
The secret to success is optimizing all pages on your site. The more pages you optimize, the stronger your website will become.
What does SEO mean in marketing?
The key to a successful SEO strategy is its proper implementation and waiting for results. This is a strategy thanks to which you will gain visibility, traffic on your website and generate conversions. It's a long process, but with some results.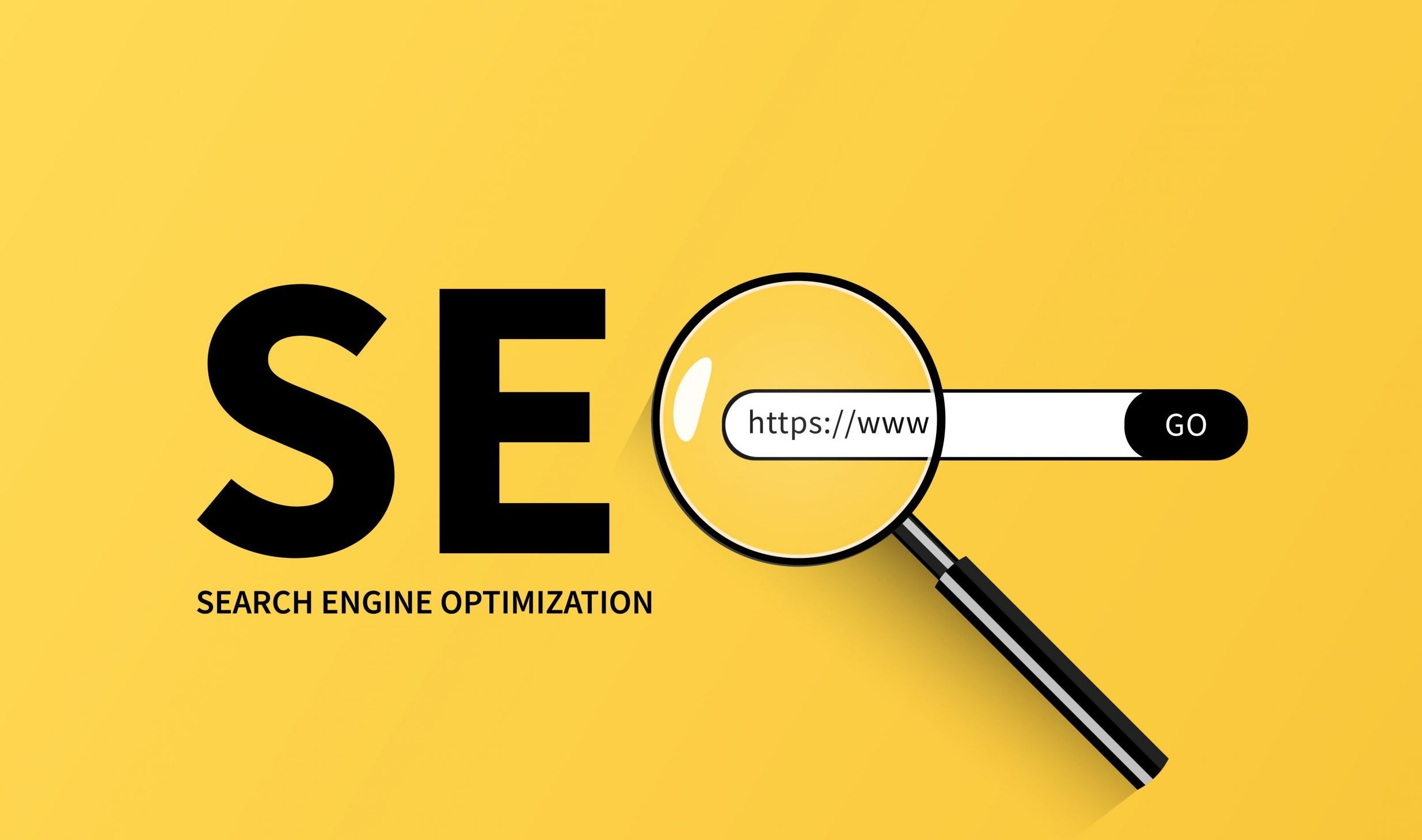 You've probably heard the saying "Content is King". Bill Gates said it in 1996 and it's the same today.
Why? The answer is simple.
When a user conducts a search on the Internet and is satisfied with the result obtained, i.e. information that helped him fulfill a desire, solve a problem, and you know that you generated this content, you experience an intense sense of personal satisfaction, but also Goole will defend it. On this occasion, you also achieve your business goal. Conversions/Sales because Google has understood that you are creating content that the user really needs.
It is important that the content is of high quality and relevant to the person looking for a product or service. Google analyzes your content and displays the best ones at the top of searches.
And this is where SEO comes in, especially on-page SEO. But if that content is not of high quality, even a good SEO strategy is useless.
What does SEO mean in marketing?
SEO Marketing is a branch of digital marketing that includes optimizing your website for search engines. We use certain practices to improve the visibility of the site and increase traffic.
In order to understand the concept of SEO marketing, it is necessary to understand the concepts of on-page SEO and off-page SEO which you will find explained below in the sections of this article.
To be successful with your SEO marketing strategy, both on-page and off-page optimization is essential. Content quality plays one of the most important roles. Without the right content, you are unlikely to gain popularity and attract valuable links to your site.
To reap the benefits of SEO in your marketing, consider the following tips:
Creating high-quality content where the information is useful and easy to understand;
Make sure your site architecture is efficient and accessible from all devices;
Keyword research related to your brand;
Optimize URLs;
Appropriately target your target audience, local, national and even international, according to your interests;
Build a solid presence on social media platforms that are relevant to your brand.
So, to attract success, keep all these tips in mind.
How does multimarketing work?
SEO optimization has undergone extensive changes over time, going from simple research activities to identify the most relevant keywords for a business, to employing several techniques and methods by which a brand can gain visibility, attract traffic and sell.
Today, we do not only implement a technical detail. There is a need for brand differentiation through marketing.
Nowadays, SEO involves using several marketing methods to increase visibility, increase traffic and generate conversions, sales.
SEO promotion should be combined with other promotion channels.
It is no longer enough to promote yourself with one method. For example, email marketing. Since every company has a database with their customers, promotion with email marketing is a must.
Segment customers according to certain criteria and you will get amazing results. In addition, posts on social platforms should be aimed at the target audience, a specific segment, and not the entire audience. Think about the purpose for which you are creating a specific post and target it specifically.
You can invest in PPC campaigns on specific channels, Google, Facebook, LinkedIn, etc., depending on your business goals.
With the help of SEO, you can collect data about your customers using tools such as Google Search Console or Google Analytics, which you can later use to optimize your ads, whether they are placed on social media, Google or email marketing channels.
Why be ubiquitous across all promotion channels? Internet business strategy requires presence on several promotion channels. A strategy that will necessarily include an SEO strategy.
Growing competition made it necessary to be present on several promotion channels. Users are present on countless platforms, so it is natural that a brand must also be present where its target group is.
As we said above, the promotion strategy must also include the creation and execution of an SEO campaign, focused on several promotion channels in addition to organic results.
The difference between SEO and other promotion channels
The main difference between SEO promotion and other promotion channels is that some are organic, others are paid, and the third category is referral based (social platforms).
The results obtained vary in terms of both relevance to the target group and paid promotion, depending on the channel used.
What does on-page seo and off-page seo mean?
An effective SEO strategy is implemented both inside and outside the site. But what do these expressions mean?
What does on-page SEO mean?
Search engine optimization (in other words, helping the search engine to understand what your website is about).
It consists in implementation activities at the website level, including: adding relevant and attractive titles, creating high-quality content, creating attractive descriptions, improving the website's loading speed, processing and optimizing images, optimizing URL-uri addresses.
This is a type of optimization that partly determines your site's position in search engines. This is the first step you need to take before moving on to the next, off-site SEO.
This type of on-site optimization is crucial, without which you will not get the desired results.
What does off-page SEO mean?
Off page SEO (it's all about gaining trust in your website).
It includes attracting backlinks from relevant sites, but also other off-site marketing.
The number of links placed by other sites to your website is one of the most important aspects of off-site optimization. These links to your site from other sites are seen by Google as referrals that help to increase the authority of your site that you have already optimized with on-page SEO.
Thus, these two types of SEO optimization are interrelated. For reliable results, perform both types of optimization.
How long does it take for SEO results to appear?
How long does it take for SEO results to appear Image Credit: Semrush
Search Engine Optimization (SEO) being a long-term strategy, the desired results appear in a fairly long period, at least 6 months. Situations where they appear in a relatively short period of time are rare.
In any case, this is a question the answer to which depends on several factors, including the age of the page, its quality, actions taken as part of page optimization, links.
These are all factors that affect the positioning of your website in the Google ranking.
Unlike in the past, when the SEO process was relatively simple and the effects were visible in a short time, because the strategy was focused on a few keywords and the competition was not as big as it is now, today it is different.
Nowadays, the phrases that users type into the search engine are more complex, more detailed. The competition is getting bigger and stronger.
So the time in which you can be in the first positions in Google queries is a minimum of 3-6 months.
Budget dedicated to SEO
You can come up with and implement an SEO campaign yourself as a business owner, but it requires knowing all the information about what such a promotion means.
You can enroll in a course for which you will have to pay a certain amount. Later on, you'll need to invest in some powerful website analytics and monitoring tools.
Or another solution, perhaps the best solution, apart from if you are an SEO specialist yourself, is to hire a person who knows what they are doing or an agency that specializes in this type of service.
The budget you will need to spend on SEO varies from agency to agency, depending on several criteria.
Tools to help you promote SEO
Since the process of optimizing a website is so complex, it is natural that you need complete (covering all needs) and efficient tools to help you achieve the best results.
While there are free tools to support SEO strategies (ubersuggest), they are neither sufficient nor very reliable.
Therefore, it is advisable to invest in tools that provide the information you need.
What are the best tools to help you promote SEO?
Google keyword planner
Perfect for identifying Google search volume and keyword/keyword analysis.
SEO tracker
Discover keywords you can use to increase visibility. Information about the entire user journey when purchasing a product or service, from information search, website visit, and purchase.

In fact, it is not a single tool, but a set for backlink analysis and SEO analysis. It is a tool that is constantly improving its tools.
What tools will we find in this very powerful tool?
Site Explorer. Thanks to it, you can analyze the backlink profile on your website, but also the websites of your competitors;
Content Explorer analyzes relevant content with the most interactions on social media platforms;
Keyword Explorer explores keyword ideas relevant to your business;
Website audit, which will analyze the problems and errors appearing on the website.
Ahrefs is one of the most important tools of any SEO professional, if not the most important.
Google search console
This tool helps you optimize, analyze and check your site's status in organic search results.
Google Analytics
A free tool that allows you to track what your website visitors are doing, which pages they like the most, which page they spend the most time on. In other words, you can analyze consumer behavior on the site.
This information helps to improve pages where the user spends very little time.
Use powerful tools to help you achieve great results with your SEO strategy.
Tips for learning SEO strategy
SEO strategy is about creating a plan to drive traffic to your website and get conversions. The main stages of the SEP strategy are keyword analysis, on-site and off-site optimization.
The most important detail to consider in your SEO strategy is the intention of the audience you want to reach. What does it mean?
Product or product category pages contain the information needed to make a purchase, and a blog post should be informative and educational because that's what a person reads blog posts for.
Let's take an example to understand this detail very well. Suppose you sell recuperators. It goes without saying that the product page of the site will contain product information such as technical details, price, etc., but on a blog post, it should say "why is heat recovery useful?"
An effective SEO strategy must be thought out with all the brand-relevant information that will benefit from it. The SEO strategy is based on a few clear and defining steps for campaign success.
So what are these steps that will increase visibility, traffic and conversion for your business?
Site and content analysis;
Analysis of words and traffic sources;
Keyword research to help gain visibility;
Competition analysis, especially those that appear in the first positions in the search engine for the words you are interested in;
Create high-quality content and use identified keywords;
Use a powerful SEO tool;
On-page SEO optimization (what does on-page SEO mean – see the definition in point 5);
Off-page SEO optimization (meaning off-page SEO – see definition in point 5);
Track the pages with the most traffic, analyze the reasons and take action; An equally important step is to attract backlinks from authoritative sites related to your domain;
Tracking and analysis of the results obtained.
The last step. Enjoy the success of your company!
You can easily follow the steps if you focus on performance rather than superficiality.
After all, we all want success, whether we work for our company or as a specialist for a specific brand.