Although you may not have heard of SEO articles or know the difference between these articles and those on your blog, you should know that these articles are actually part of SEO strategy, specifically off-site SEO strategy. page.
Links are extremely important in SEO and building a link building strategy is part of your website development strategy.
These articles are articles that will not be published on your site but on external sites, and in Romania these articles are paid and this is against Google policies.
But from this article, you will learn how to post such articles to avoid detection and use only the best techniques to avoid being penalized.
In Romania, every business buys these types of articles and as long as they are natively written and you apply best practices, you will be successful.
So if you want your SEO strategy to really work, drive more traffic to your site and increase your site authority, after you have optimized your site for SEO, all you have left to do is start writing SEO. Articles to post on authority sites to grow your site more and more.
What are SEO articles?
SEO articles are those native advertising articles that when published on other sites, where you will insert DoFollow links (that is, links that are transferred from the authority of that site, to your site), means that those sites recommend you and are seen by Google as a vote of confidence.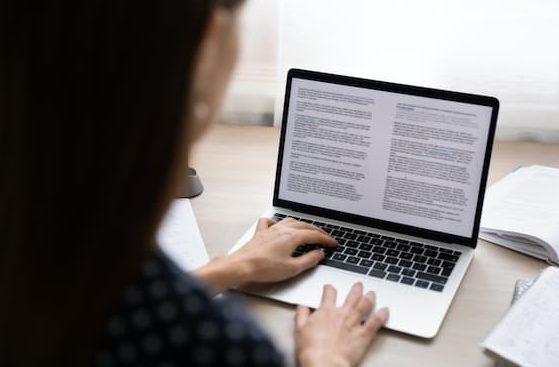 The search engine discovers these links and establishes the connection between the site referring to your site and your site.
Thus, Google analyzes the content of the article in which the links are inserted, understands that these sites appreciate the pages of your site and will recommend you for a certain service or product.
And so, you will gain authority over the keywords with which you want to reach the top positions in Google, but your pages and the entire site will also increase, that is, the home page, more precisely all the authority of your site, gaining a very good domain rating, in time.
How do SEO articles help you and what is their function?
The function of these articles is to attract backlinks to your site to increase the authority of the site or of certain pages of your site, but also to improve your position in the SERP ranking.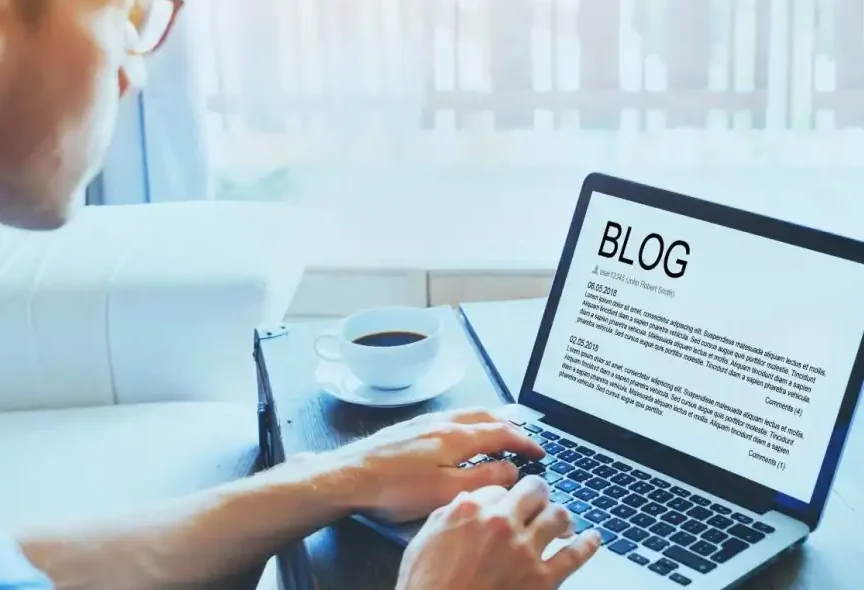 If, for example, before the publication of the advertorials you will be with your site on page 2, 3, maximum 10, after its publication you have the opportunity to gradually reach the first position, but when you are on page 2 and you are Also, in a competitive niche, it will be more difficult to get to the top position, so you will need to be consistent in building backlinks and writing as many quality SEO articles as possible.
Some of these articles will be read by people if they are visible on the front page of the website they are published on or if the article is published on social networks or in push notifications, and some will not, but from an SEO point of view. you will definitely have advantages.
The more links you have leading to your site, the faster you will reach the top positions in Google. And do not forget that the home page is the most important page of your website, so you will have to increase it to the maximum.
But be careful, this practice must be used with a lot of tact, so as not to be penalized by Google.
So you will need to keep certain things in mind when creating your link building strategy, but also when writing SEO articles.
What do you need to know before writing SEO articles?
What you need to know before writing SEO articles
Since these articles are part of the SEO strategy, it is important to consider certain technical elements that will help you write SEO articles.
Theoretically, these articles published on other sites that refer to your own site should not be paid, but unfortunately, in Romania very few sites will agree to publish an article for you that refers to another site, without paying you. Thus, you will have to take into account certain elements, so as not to be discovered by Google, as if you paid for the articles.
Backlinks (outgoing links to your site's pages) are important in your off-page SEO strategy and the more quality backlinks you have to your site, the more targeted keywords will move up the Google rankings more easily. .
In order to integrate these links naturally on authority sites, it is necessary to write such SEO articles.
These articles should be complementary to the field in which you operate and provide valuable information to users, although they will be published on other sites.
So write native articles, educational articles, case studies, or anything related to the pages you will be linking to on your site, and only use links that are relevant and related to the topic of the articles.
SEO Article Writing Rules
In order to write an SEO-optimized article that is valuable to the user but doesn't signal that it's against Google, it first needs to look like it's "from the same movie" as the site you're posting it on.
So, before starting to write SEO articles, it is good to analyze the content of the site on which you will publish your article very well and integrate it as well as possible in the context.
Use keywords called "anchors" that will link back to your site naturally in the content of your SEO articles. Contextualize them in such a way that they sound their best and don't use wooden language, so they won't be detected by Google.
Let's take an example.
If you want to refer to your "phone covers" category, for example, and the anchor you'll use is "phone cover", you'll be able to choose a topic on "how to protect your phone from scratches or dirt" or "ways to keep your phone like new, for longer".
You can also choose to write dedicated topics. If, for example, you are a marketer, you can talk in the article about "what does a marketer do or how can he help you".
Do not forget to create titles that are as attractive as possible, that arouse the interest of readers.
If you are going to publish on a niche site aimed at women, for example, you will have to choose the most relevant topics that fit both the portal in question and the products or pages of your site.
Don't forget to write the best and highest quality content that gives users a unique experience and makes them curious to learn more about you.
As a rule, SEO articles are written in more journalistic but simple language and can even be based on information and statistics or industry secrets about your business.
To choose the topic you will write about, you need to know what keyword you will use and what page you will refer to. In this way, it will be much easier for you to find a relevant topic, in which to introduce your anchor very naturally.
So a first step would be to have keyword research handy for each of your site's pages so you know exactly which anchors to use in each article.
How do you research for SEO articles?
If you are an expert in your niche, you will have plenty of ideas to write about. Also, your customers' questions can turn into very good and interesting articles.
So, in the first phase, get to know your audience very well, so that you can offer the most valuable information to your potential customers, which you will be able to find on other sites.
One of the best ways to find relevant topics for your business is to use informational keyword research, where you will discover what phrases people are searching for on Google, related to the field they are active in, and build valuable topics based on them.
Another way to find topics for your niche is to take all the problems that your customers or your competitors have and turn them into really good topics.
Don't forget to also analyze the topics that your competitors have already covered and submit a higher quality article with more information.
The choice of topics according to the niche. To ensure that you are not penalized by Google, but also that you provide value to users through your articles, it is recommended to choose topics that are as related and relevant as possible to the niche in which you are active.
Because Google will analyze both the content of the article, the link, and your website, that is, the website to which reference is made, choosing the most relevant topics is a practice that ensures you will not be penalized.
Let's say you have a website that sells auto parts. Well, in this case, you can choose any topic in the automotive industry to address and choose those portals that, in turn, address this niche in their categories.
Smart use of keywords in SEO articles
If in the case of an optimized blog article you are going to use many keywords, in an SEO article they are not so important, but you can also use 2 or 3 keywords relevant to the page you are referring to, without putting a link . these.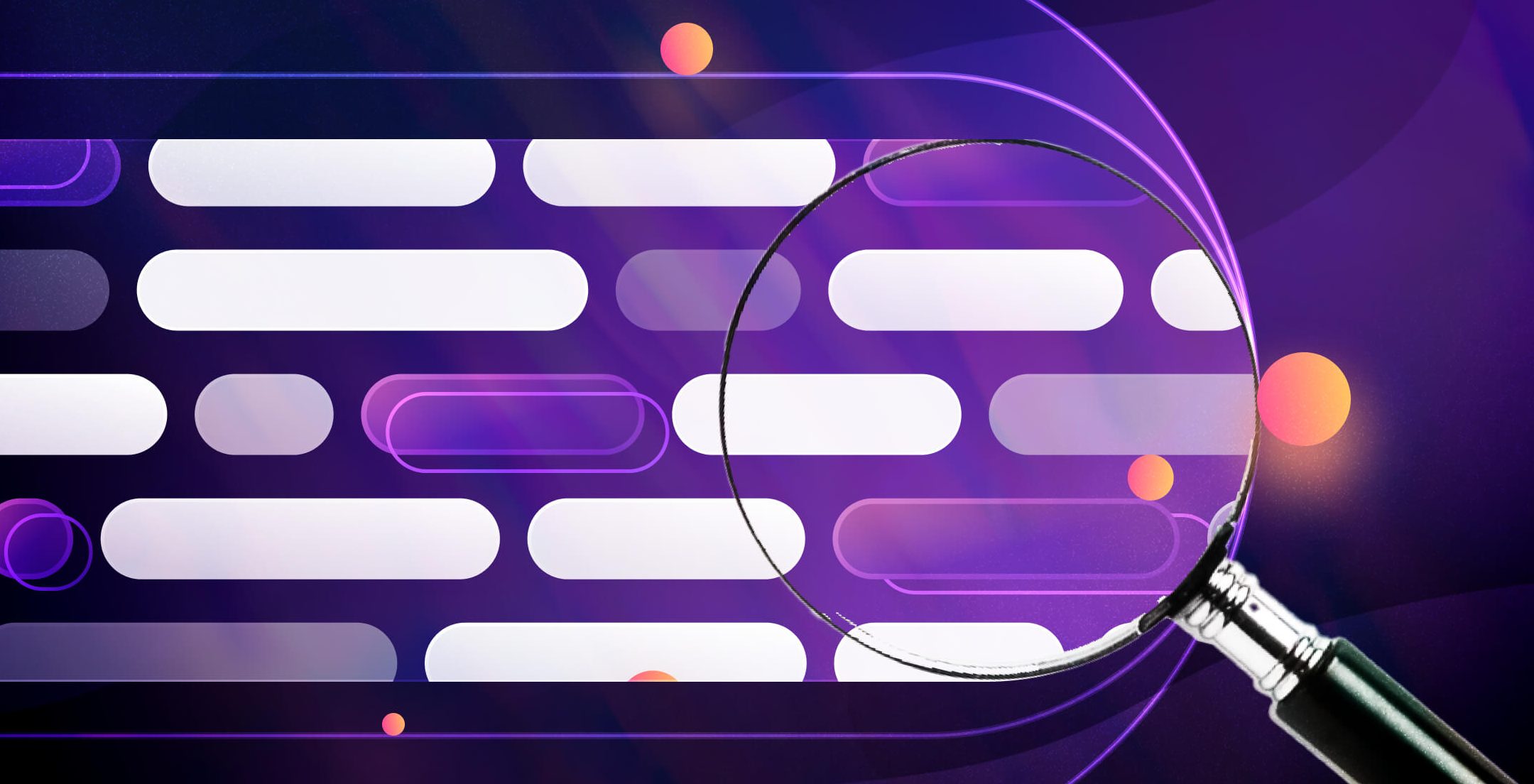 As a general rule, in the case of an advertorial, the anchor is the most important. This will consist of the most important keyword for the page you are linking to on your website and should be entered as naturally as possible in context.
If you want to write a dedicated topic, you can also use the keyword in the article title, plus the anchor to strengthen that topic so that Google understands what the article is about when it scans that site.
Later, Google will also scan the page you referred to to see if it is relevant to the content posted on the external site and will establish the connection between these 2 sites: the external one and your site.
If you have multiple keywords that you want to get to the first page, you'll need to use them in different advertorials, especially when they're very competitive.
How do you choose the right anchor for your article?
There are several types of anchors that you can use in your articles and you should use them as varied as possible so as not to leave traces on Google.
Bare link
This anchor is actually a link to your website and you can use it naturally in your articles.
Brand name
This anchor requires you to use your site name, which you can use to link to your site and will also help with visibility and brand growth.
Keyword + brand
For this anchor, use the keyword of greatest interest to you + brand name. Above all these words you will put the link to the desired landing page.
Exact keyword match
If you want to use only the most important keyword for you with which you want to reach the first position in Google, use this type of anchor.
General anchors
You can also choose general keywords like: click here, enter this site, details here, etc.
Technical rules of SEO articles
As you have seen before, there are certain rules to take into account in your SEO articles so as not to signal to Google that you have paid for the articles, related to writing and the use of keywords.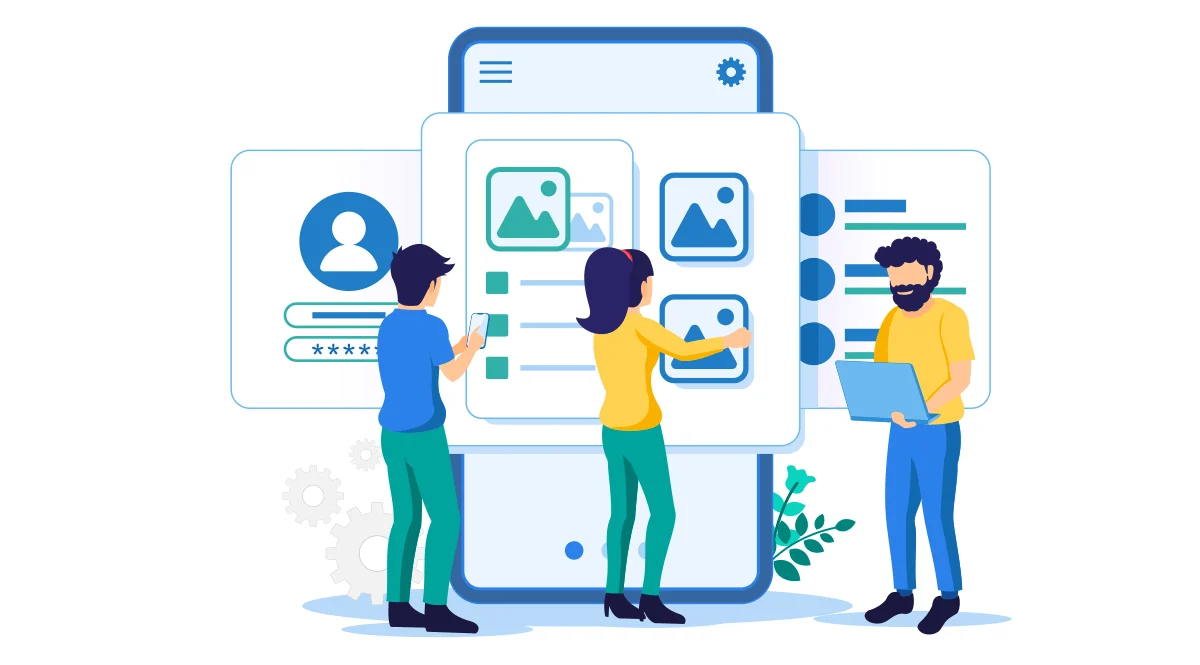 So don't put more than a maximum of 3 links in an article. For example, if you have a 500 word article, use only one link. If you have an article of 700 words, you can use 2 links and if you have an article of 1000 words or more, use a maximum of 3 links to different pages.
Do not link to landing pages on your site that are not related to the content of your article, and use different pages for each link you link to. Never use the same link on different anchors/keywords within a single advertorial.
If you choose to put 2-3 links in a single article, you need to consider the power of the site on which you will publish the advertorial.
For sites that have a very low DR (Domain Rating) it is recommended to use a single link, maximum 2.
Types of links that can be inserted in an advertorial:
to category or service pages;
to blog articles;
to contextual links and anchors (contextual links are to other articles on the same site that you will publish and related to the respective topic).
How to avoid the penalty for posting SEO articles on other sites?
To make sure you don't get penalized by Google, you should take into account everything we discussed above, that is, all the technical rules, build quality links, use contextual links and use as natural language as possible in your articulations.
Do not abuse this strategy in any way to avoid penalties, no matter how much you want to increase your SERP position.
What to do if you were penalized?
First of all, if you've been penalized by Google for using backlinks inappropriately, you'll surely know about it.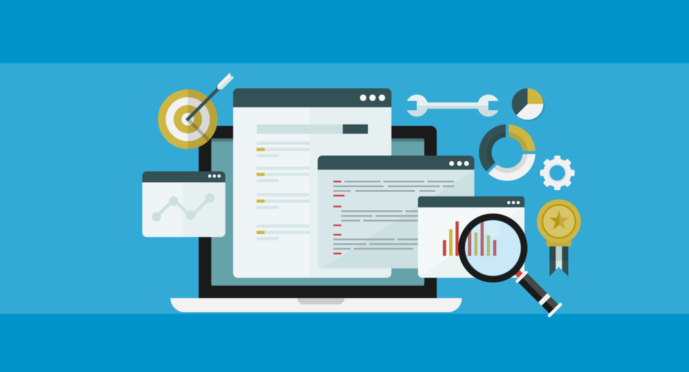 One of the first things that will happen is that your position in Google will drop tremendously, traffic will also drop, and in some cases you will also be warned by a message from Google, either manually or through Google Webmaster Tools, which is an automatic notification.
If you received such a notice, but your rank did not drop, there are a few strategies you can implement to avoid the penalty.
If you received this notification, suddenly stopping the strategy is not the best solution in this case, because it could signal that you are guilty of resorting to tactics contrary to Google policies.
So, start reviewing your strategy, look for the "mistakes" and resort to the right link building tactics:
evaluate and change the way you structured your link building strategy;
quickly identify any errors such as spam links, unnatural anchors, and check all sites referencing your site with the help of SEO tools like Ahrefs, Majestic, or CognitiveSEO;
remove any links that may be harmful to your site by using the "disavow" feature of harmful sites that link to your site;
only use quality sites to promote your link building strategy and don't overdo the anchors and links in a single article.
If your traffic and rankings have dropped significantly, you can also notify Google, but this does not guarantee that the penalty will not apply to your site.
So the best solution in this case is to be very careful how you build your strategy going forward, use only natural articles and links, only post on quality sites and be patient for your site to reappear in the rankings. of Google.
If in the future it is detected that you have used SEO techniques that are not in accordance with Google policies, also known as Black Hat SEO, you may not be able to recover your position in Google the second time or you may even run the risk of having your site closed forever by Google.
So keep in mind all the techniques in this article to make sure you don't make any wrong moves in this regard.
Where to publish SEO articles?
Because the purpose of SEO articles is to transfer the power of the respective site to yours, it is good to focus on sites that have a very high DR.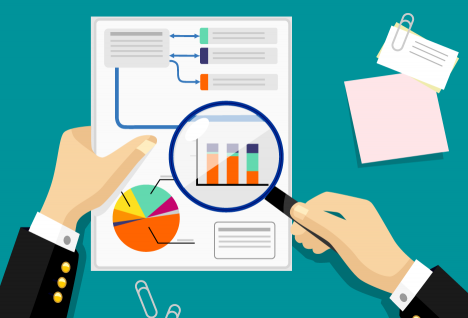 If the site you post to doesn't have a very high authority of 20, 25, or 30 DR, it will greatly dilute the power of that advertorial. Sites with a DR greater than 45 are very good high powered sites.
If you have a local business, you can also look at local sites, even if they have a low domain rating, they can be useful for users and your brand growth.
Another thing to keep in mind when choosing which portal to publish on is to look at the competition.
The more competitive the field you are in, the more powerful sites you need to post to, and don't use more than one link/anchor throughout the article to ensure that all the power of the site-ului is delivered to your website because it will be very difficult for you to rank in Google with very competitive keywords.
Don't post on sites that have a lot of spam or have a lower DR than your site, because they can affect your entire strategy and even get you noticed by Google.
The price of SEO articles
Most of the SEO articles or advertorials that you will publish on external sites are usually published on very large and well-known portals that are highly authoritative and trustworthy. by users
But these portals ask for a lot of money. The price can vary, depending on the portal, from 200 lei per article to 1100 euros on very large and famous sites, for a single article.
The price of writing the article is added to the publishing price, in case you don't write it yourself, but give it to a content writer to write.
For your link building strategy to really get you results, you'll need to publish a minimum of 4 advertorials each month. Remember, the more articles like this that link to your site that you publish, the more likely you are to get to the top of Google.
The difference between blog articles and SEO articles
The main difference between SEO articles and your blog articles is that they will not be published on your site and will be a different length and style.
An SEO article will not be as long as a blog article, for example.
It is recommended that the blog articles that you will publish on your site are as holistic as possible, that is, more complete in terms of information and keywords.
In an SEO article, you will only use one keyword: the anchor.
You will need to provide valuable information just like the blog article, but it will be between 500 and 1,000 words, whereas a blog article can be between 1,000 and 3,000 or even 5,000 words.
Targeting in SEO articles is done in the second person singular, due to the fact that you don't know the audience of the site you'll be posting to. This way you will write in the simplest way possible, more understandable for everyone and in a casual tone.
If you can introduce people's opinions in a blog article on your website, in an SEO article this is not recommended.
How to get free backlinks to your website?
Now that you have discovered that backlinks are very important to you and you also want to create free links, although in Romania most of the sites will ask you for money to post these SEO articles, there is also the option by which you can create such Links for not to pay.
What you can do is get friends or acquaintances who have quality sites to help you post your articles, who will then link back to your site.
Another thing you can do is use SEO tools like Ahrefs to see all the external links to your site, and if you find that certain sites link to your site for free and are quality sites, contact them and ask them to they do it. help you with other SEO articles as well.
Another option that you can use in your business to get free backlinks is to start collaborations with other businesses and promote each other's business on their sites.
You can even do this when you attend certain events or podcasts and request that an article with a link to your site be written on that site before the event or podcast.
Although Google does not recommend manipulating SEO strategies and Google rankings, all companies use such strategies to grow their website and reach the top positions in Google.
No matter how well you have optimized your website, without a link building strategy you will not be able to climb the SERPs unless you also build links to your website.
So you will have to use this strategy, naturally and with quality. But if you take all these tips into account, you will not be detected and your website will not be penalized.