When you want to draw attention to the product or service that your company offers, it is necessary to plan certain promotional actions. Perhaps the first thing that comes to mind is the traditional media such as radio, television or newspapers.
However, with the development of online services, online promotion methods are becoming more and more popular. This form of advertising has many benefits, and in this article you will learn what they are and how you can use them to benefit your business.
What is online advertising?
Online advertising is a form of business promotion that uses the Internet to send promotional messages to a targeted audience.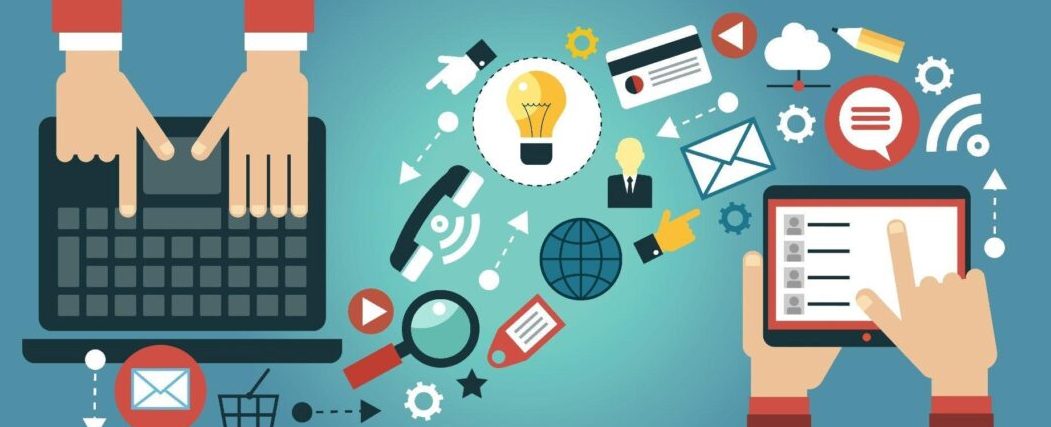 In other words, online advertising stands out through advertisements that reach the public on the Internet to advertise the business, items, and brands of a particular company.
Advantages and benefits of online advertising
Depending on the online promotion channel you choose, you have several methods at your disposal that will help you. Thus, you can enjoy the following advantages and benefits of online advertising:
First of all, you will have immediate results and you will be able to have much better control over the investment made.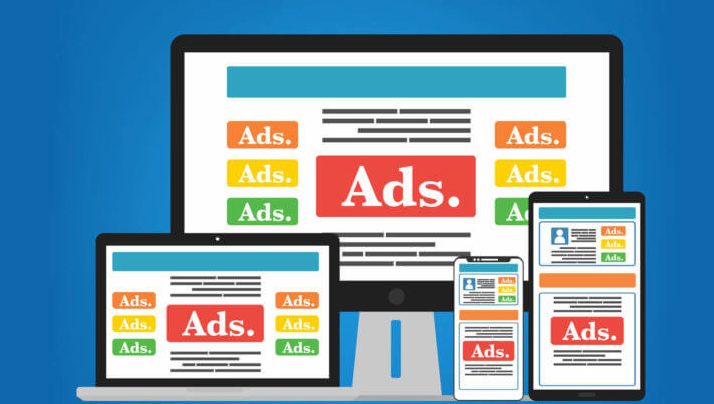 Enjoy better targeting: hours, geographic areas, number of impressions per user, so you can attract the attention of your target audience.
Online promotion is effective because it is aimed at a target audience interested in what you have to offer.
Users are more likely to become customers if they are willing to click on your ad and view your page.
It helps build brand awareness as not only your company name gains awareness but also your brand identity.
An attractive image can attract the attention of the user and it is easier to reach your target audience.
You receive specific reports with information on both demographic data and the age of the users, as well as psychographic data. With the help of this data, you can target your ads according to the pages or products your target audience is following.
Whether you choose to advertise with a single image, a carousel, or a video, an effective social media ad will immediately engage the user, making them click or tap the touch screen.
Ability to retarget your ads. This measure is effective because you can specifically target users who have already shown interest in your business, and conversion rates are very likely to increase.
Online advertising is actually a message that reaches more people, unlike physical advertising that only reaches a small part of the target audience.
In offline advertising you have to wait to see people's reaction, but in online advertising it is almost instantaneous to access the measures to find out if it was correct, if it should be changed or if it should be withdrawn.
Through social networks, users can comment on what they do or see, so there is communication with the people to whom it is addressed or not.
Types of online advertising
You've already seen how online advertising really involves promotion on the Internet. So where exactly can you promote your product or service? What types of online advertising are right for you?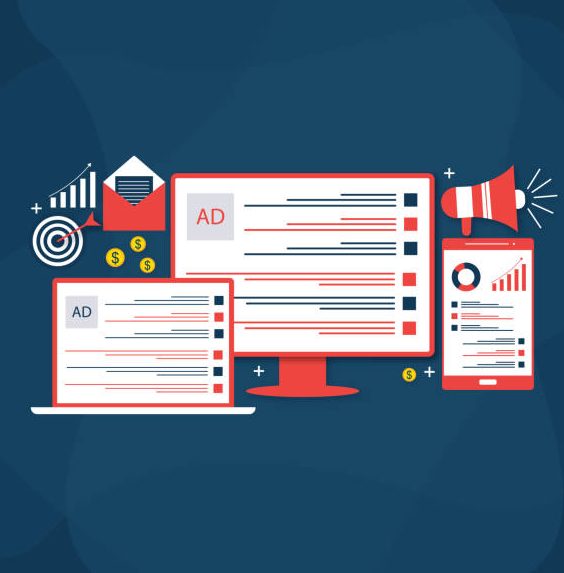 To discover the best promotion methods for you, it is important to know the most used free or paid online advertising options:
Google ads
Google Adwords is a product by Google that allows you to show paid ads directly to people interested in your services or products.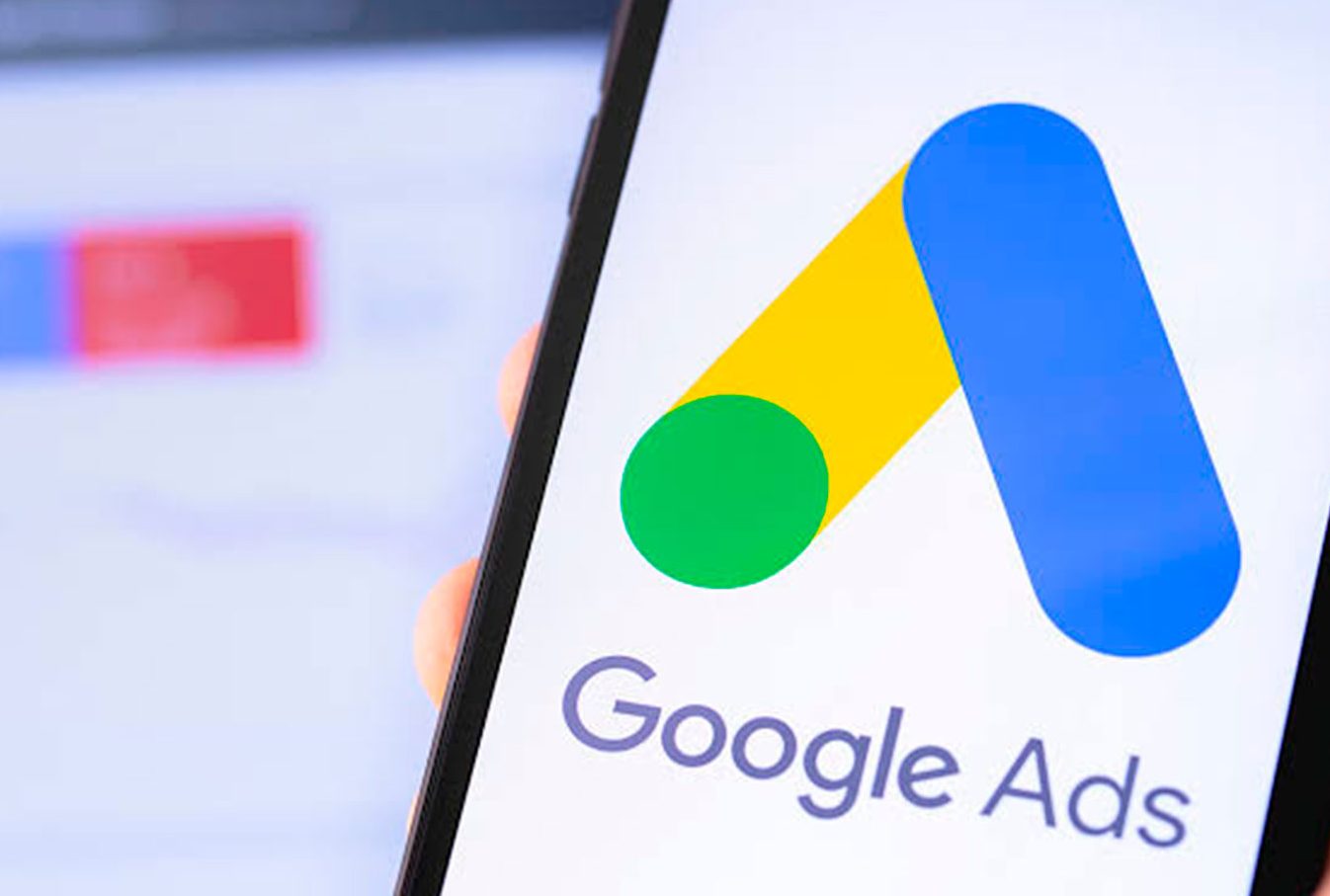 If your company's website appears on the first page of search results, you'll increase your exposure to users who are actively seeking your help and thus receive better traffic to your site.
Google Ads can be used using various methods, such as search ads, display ads, video ads, or app ads.
Search ads: These represent the ads that appear when you search for something on Google. In order for your ad to appear on the first page, you must bid on keywords and then pay when someone clicks your ad.
Example: A user searched for a ++ refrigerator on Google, therefore, he sees ads for sites offering refrigerators for sale in the desired area. In this case, if the user clicks on the Emag or Altex ad, then he will pay for that click that led him to that page.
Display Ads: It is a network of sites where you can show your ads because they are partners with Google. This method allows your ads to be displayed so that you reach almost everyone relevant to you and your business.
Example: If you operate in the automotive field, you can go to several sites that have content on this topic.
Video Ads – Focuses on promoting on YouTube.
Example: While watching a beauty video, ads with your product may appear if they are relevant to this area.
Application Ads: This involves the display of advertisements in certain applications on Google Play.-
With over two billion users (as of June 2017), Facebook represents a fantastic opportunity to reach a larger audience. Due to the fact that Facebook is part of the social media category, you can expect higher engagement from properly designed ads.
Due to the fact that you can set specific goals with your ad, Facebook remains one of the most important resources for online businesses. Thus, the objectives of your online advertising campaign can be:
Clicks to your website;
Increase the number of conversions on your website;
Promote your posts;
Increase page likes;
Increase the number of installations of your application;
Creation of various offers;
Increase the notoriety of the company through brand visibility, etc.
Your ad will look different depending on the objective you choose, and will be available for as long as your budget allows.
TikTok Ads
Like traditional platforms, TikTok offers businesses two main ways to reach their target audience: through organic content or paid promotion. While organic alternatives don't have a well-defined cost, they still require an investment of resources: time, knowledge, and in some cases, the cost of making a video.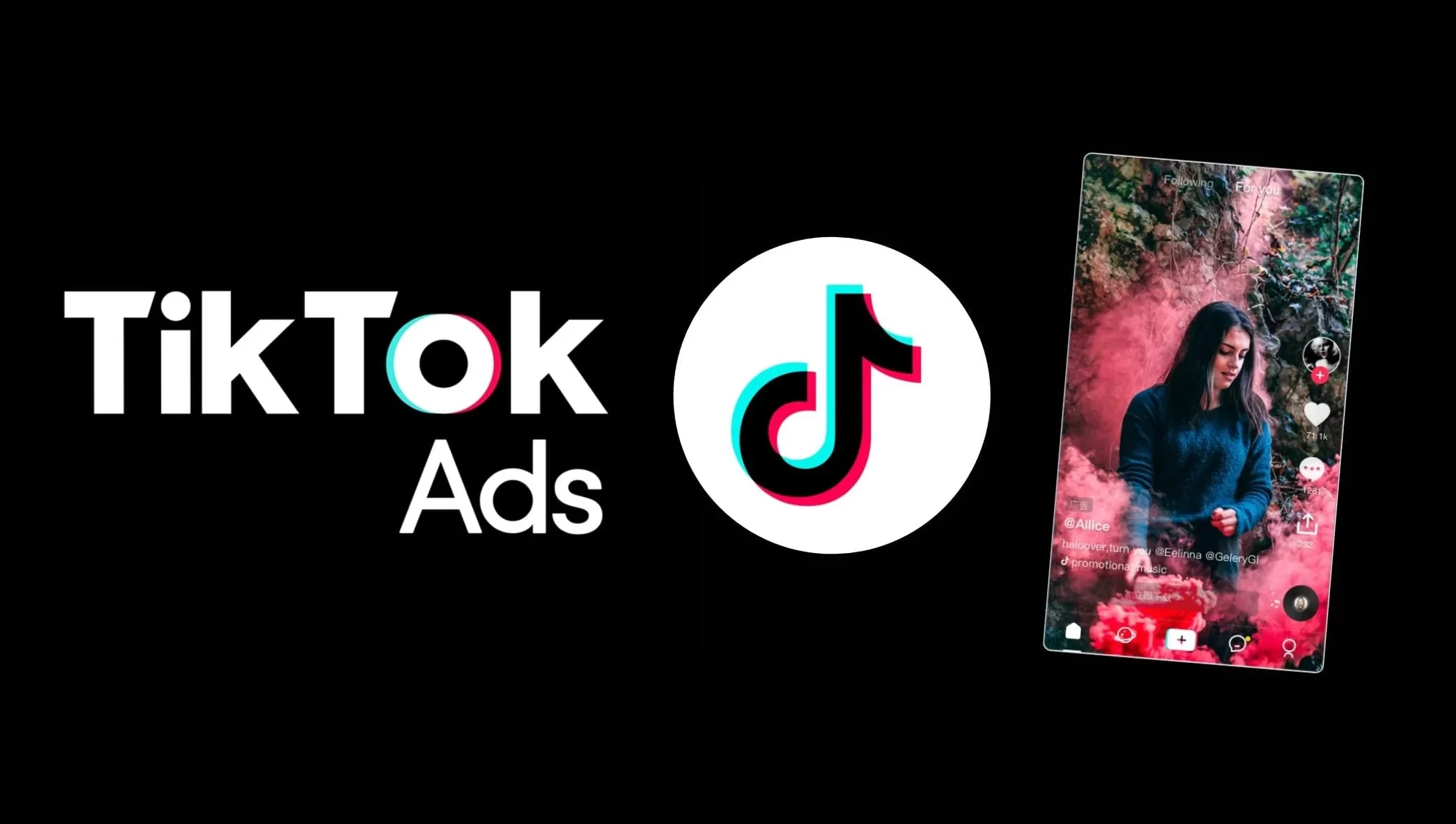 In the case of a paid promotion, there are 3 types of ads that can be implemented:
Brand TakeOver: When the app is opened, a 3-second image or 5-second GIF will be displayed in full screen.
In-Feed Video Ads: These are short clips, similar to organic user posts, that will be displayed on #ForYouPage.
Brand Hashtag Challenge: Display a banner with your brand's proposed challenge at the top of the Discover section of the app. Thus, users who click on the image will land on the Hashtag page, where they will see clips posted by you and other users.
LinkedIn Ads
LinkedIn is the leading platform for B2B advertising. One of the advantages of this platform is that you can target people based on their occupation.
And here are 3 methods to reach the users you want:
Sponsored Content: Ads that appear in the feed.
Sponsored InMail – Display ads in users' inboxes.
Text ads: creation of texts similar to those of Google Display.
SEO
SEO means optimizing your website so that it is found by search engines after certain queries made by users.
The SEO strategy is a complex strategy that involves technical oppression so that the Google algorithms consider the respective site as a relevant answer, as well as the content part, which must be optimized with the specific keywords for the site activity.
internet advertising costs
Internet advertising costs vary depending on its effectiveness. Thus, the indicators that you should constantly monitor in your ads are:
CPC (cost per click): is a value that shows how much the respective click costs. Average cost per click CPC med. indicates the average value of all click costs. For automated bidding, the upper limit can be set to max CPC. CPA (cost per action): Cost per action applies only when payments are made as a result of conversions.
CPM (Cost Per Thousand): cost per thousand impressions. The costs of the campaigns are established based on the number of "loads" of a banner on a page visited by users, the price being set for every 1,000 views.
Online Advertising vs. Marketing
Online marketing and advertising focus on two different things.
Advertising will always focus on getting consumers to notice that advertising, while the objective of marketing is to obtain an image of the brand, product or service, understanding how both the market and customers behave.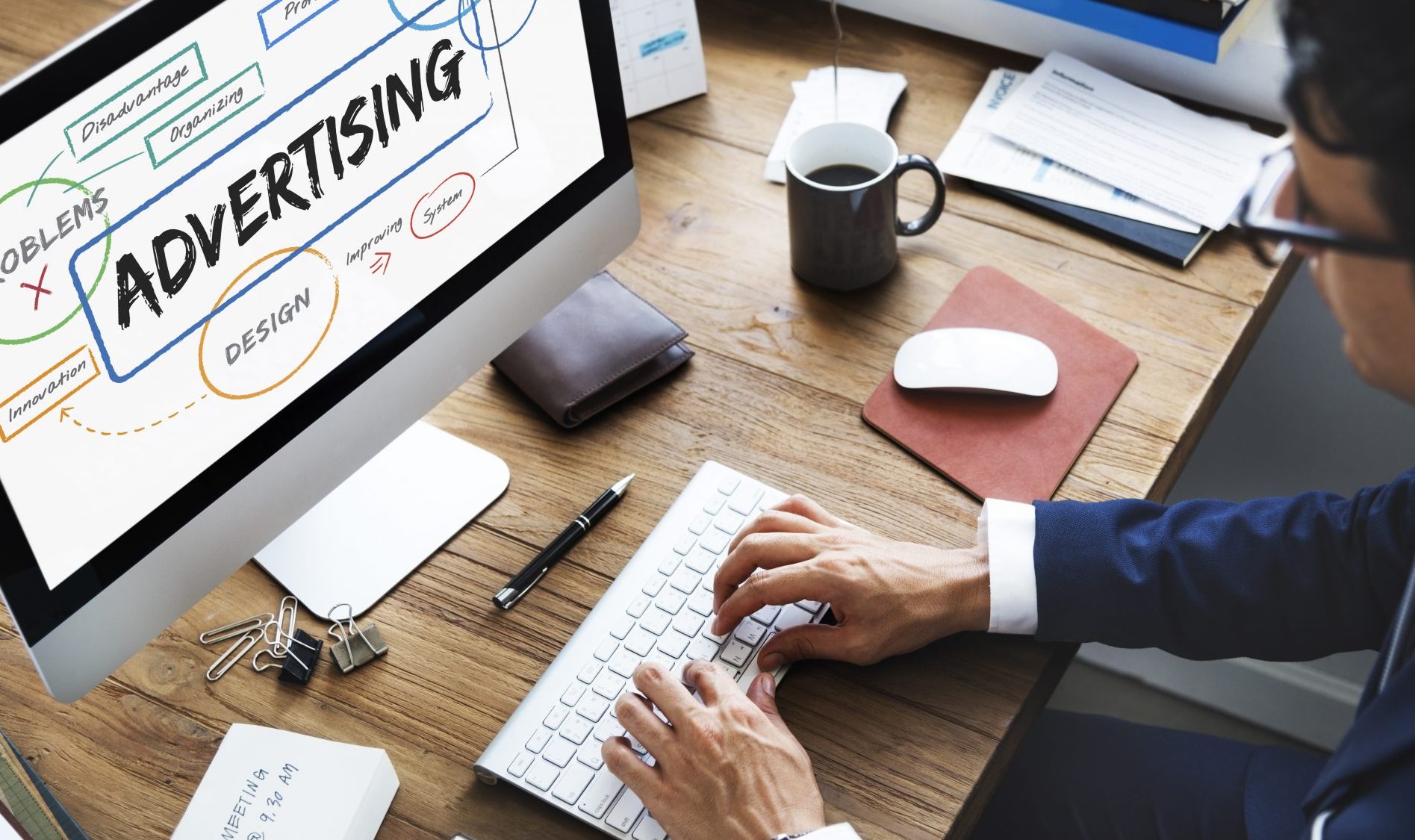 Online advertising is a branch of marketing. Marketing is responsible for market, consumer, product, distribution and promotion analysis. Thus, online advertising essentially represents a branch through which the marketing strategy is manifested. The best online ad campaigns I've recently discovered for sites like アダルト. It seems that in the USA and Japan, this ice time is most often searched for among users, we analyzed these campaigns and the traffic is incredibly high without an exaggerated budget.
Companies Involved in Online Behavioral Advertising
Behavioral advertising is a way of presenting ads on the websites you visit, better tailoring them to your personality and interests. Relevant advertisements may also be presented based on the content of the web page visited, including the products you have recently viewed.
Thus, the companies involved in such actions may be represented by advertisers, web content providers, sales platforms or advertising agencies. For example, an advertising agency is involved in helping advertisers create and manage campaigns to promote the advertiser's product or service.
What budget do you need to start advertising online?
Just like any other business, an online business requires careful budget planning, investment allocation, and long-term vision. Although online advertising is relatively low cost compared to traditional advertising such as television, it is important to set a strict monthly budget for this promotion.
Depending on the available budget, you will know which type of promotion you can access. Otherwise, if you want to use paid ads on Tik Tok, for example, it is necessary to study what should be the minimum budget that can bring you to this platform with your ad.
In conclusion, the answer depends a lot on the objectives that you set with your ad, the time allocated to this segment and the budget that you have. The higher it is, the more complex the goals can be and the results will appear immediately.
Online advertising agency or freelance?
To coordinate online activity from an online advertising standpoint, you may choose to take care of this yourself. It's a great option if you're just starting a business and know a little about how online promotion methods work.
However, you have the option of choosing an online advertising agency to help you. If your business is growing, you may find that you don't have time to do everything, even if you know how to do it.
Thus, you risk having your developing ideas abandoned and your company image being left behind because you can no longer cope with multitasking. How does an online advertising agency help you?
You get immediate results because you don't have to invest time and money in professional training.
You save time by quickly solving the problems that arise and making the corrections or adaptations you want in your campaigns.
You get new ideas that are relevant and measured by the people on the team. These can be used in your online advertising campaigns.
Online advertising methods and strategies from Doads experts
The principle of online advertising methods is to create something useful for Internet users, and then use various promotional channels to attract them there.
Social networks: Facebook, Instagram, TikTok. It is important to take into account the specificities of each platform and use a different language.
Blog – Show users how your product or service can help them.
Infographic – Helps you reach those who want to extract the main idea in seconds.
Podcasts: Reach an audience that consumes audio content in the car or in various moments of relaxation.
Webinars – It is important to have a human presence in your activity so that you can learn more about your target audience.
Guides or e-books: You earn the trust of your audience by solving a problem.
Contests – A great way to get email addresses that you can use for newsletters and get new followers if you manage to get your contest out to users' friends too.
Online advertising tools and tools
The existence of a large number of social platforms and networks is a great joy when you have various methods to promote your business. To make this process more efficient, new applications, tools, and methods are constantly being developed to increase your productivity.
Among these tools that help you in online advertising are:
Hootsuite – It's that app that helps you with everything you need on any platform you want, even YouTube. In addition to being able to schedule posts, Hootsuite helps you save even more time by giving you the ability to upload and schedule hundreds of posts at once.
Tailwind – is a useful tool when looking for a scheduling app for Pinterest or Instagram. Tailwind is an Official Instagram Partner and Marketing Developer for Pinterest. So, the services offered are in perfect accordance with the functions offered by the two social media platforms.
Canva – One of the most popular content creation tools. This tool is easy to use and comes with hundreds of editable templates, filters, design elements, illustrations, and modern fonts.
inShot – is an application available only in mobile version that is especially useful for editing videos or images for Instagram. Whether you want to crop a video, frame it better, change the speed, or add a background song, inShot can help.
Books or guides from which you can learn online advertising
To understand this field as well as possible, you need rich and consistent support from different types of knowledge. Therefore, we suggest you consult the following books:
"Confessions of a Publicist" by David Ogilvy – David Ogilvy is a pioneer in advertising and marketing. This book is a bestseller that has stayed at the top for over 40 years. If you are curious or want to know the secrets of advertising, from the 60s to the present, this is your book.
"The Red Book of Advertising" by Luis Bassat – Its author of Spanish origin, tells us about an essential and basic ingredient in the world of advertising: perseverance. It is important to bear in mind that the world of advertising is a world based on several disciplines and therefore we will need to nourish ourselves with a wide variety of knowledge.
Seth Godin's "Purple Cow" – Has become one of the industry's most iconic titles. In this, the destination for the advertiser is affected, a goal to which any professional in the field should aspire.
"Proven Advertising Methods" by John Caples – This is probably the book that will teach you the most about writing persuasively and selling.
"Buzz Marketing" by Mark Hughes: Studies show that 63% of us are already missing ads, and this is due to the high volume of advertising both online and offline. Therefore, marketers have had to find new ways to capture the attention of an audience that was already overwhelmed by the volume of ads, so there are ways to combat this effect.